Our Philosophy
Boyer Building has been remodeling and building new homes for quite some time. Our main goal is to create a space or home that fits your desires and often exceeds your expectations. With this we stand behind the following philosophy:
We aim to create unity between your home and lifestyle by providing reliable and personal service.
We work to craft the best living environments for our clients.
We strive to continuously earn and keep our reputation for quality craftsmanship, creative design and integrity of work.
Our Process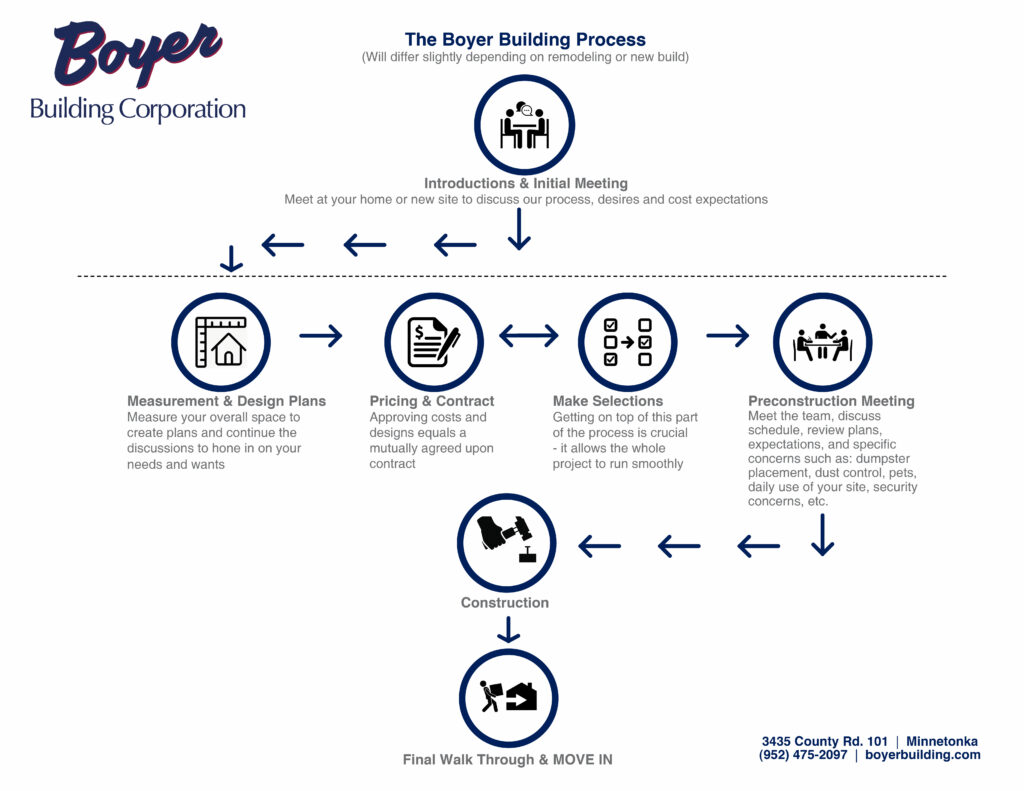 The Boyer Building process starts with providing our homeowners with clear, transparent information in a reasonable timeframe, in order to provide the space or home they desire.
When designing a new build or remodeled project with Boyer Building, you can experience the following:
Introductions & Initial Meeting
Meet at your home or new site to discuss our process, your desires and cost expections
Measurement & Design Plans
Measure your overall space to create plans and continue the discussions to hone in on your needs and wants
Pricing & Contract
Approving costs and designs equals a mutually agreed upon contract
Make Selections
Getting on top of this part of the process is crucial – it allows the whole project to run smoothly
Preconstruction Meeting
Meet the team, discuss schedule, review plans, expectations, and specific concerns such as: dumpster placement, dust control, pets, daily use of your site, security concerns, etc.