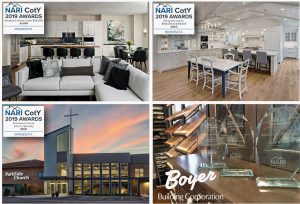 We are beyond thrilled and thankful for the awards we were able to bring home last night at NARI-MN's (National Association of the Remodeling Industry) CotY Awards.
Boyer Building Corporation is very proud of these projects (as we are all of all of our work) and even more humbled and grateful to be chosen in three categories for an award.
We continue to LOVE what we do and find great joy in helping our clients dream big and convert those dreams into reality.
Thanks to NARI MN for a fantastic event last night!