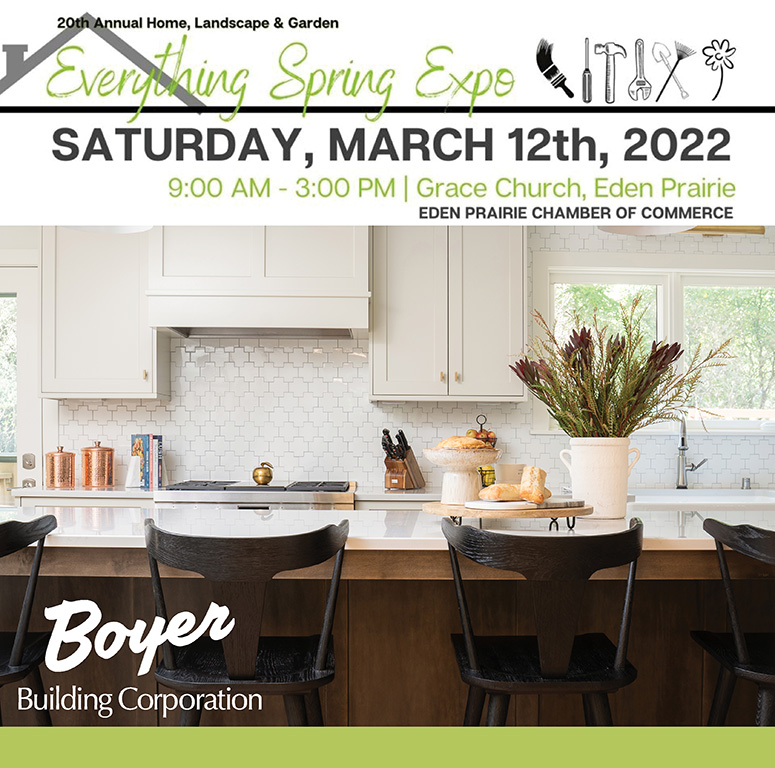 O.k…we are now ready for our next show – getting out amongst the communities we serve to give them a chance to meet with a Boyer Building member and discuss their remodeling needs.
Next up is the Everything Spring Expo Eden Prairie Chamber of Commerce at the Eden Prairie Grace Church – Saturday, March 12.
Hope to see you there.