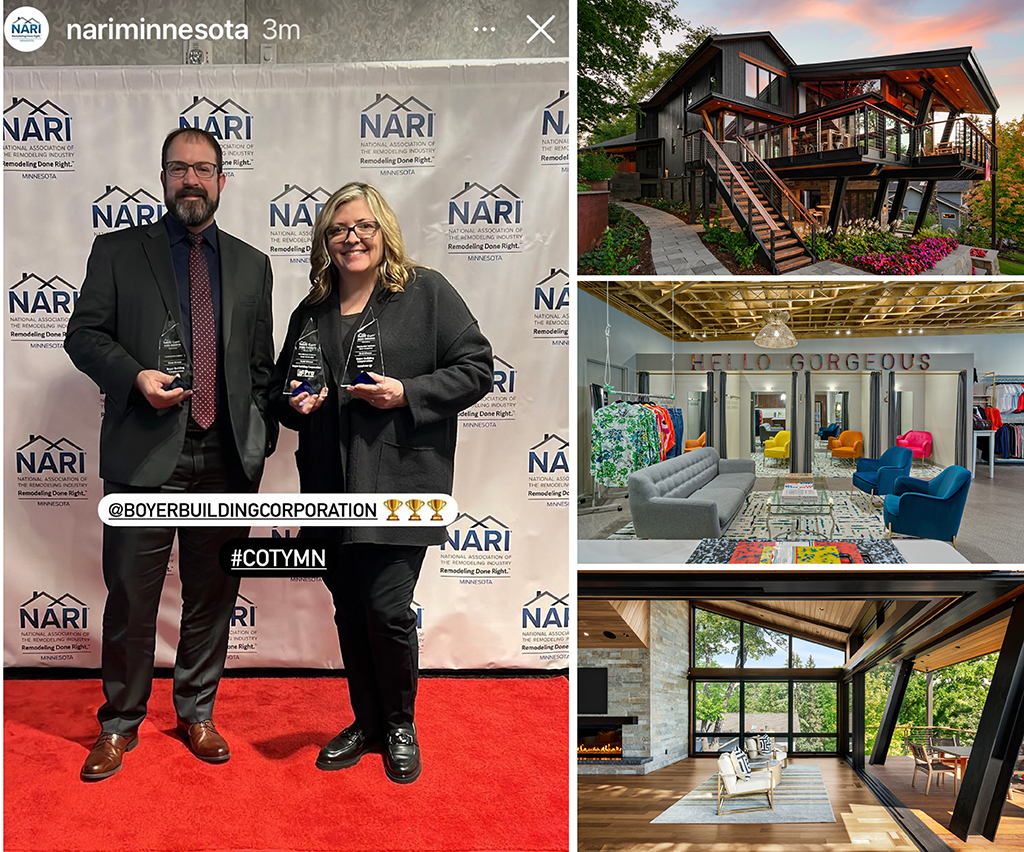 It was a Big BIG night for Boyer Building last night!!!!
Thank you NARI MN for awarding us with three coveted CotY awards at your fantastic event last night. We appreciate all the hard work that goes into judging the various projects and putting on the spectacular awards night. Congratulations too to all the winners last night! Bravo!
Our Boyer Crew is very thankful for winning in the following categories:
GOLD in Res Exterior over $200K*
GOLD in Addition over $200K*
SILVER in Commercial Interior
We accept these on the shoulders of our great collaborators and join with them in celebration!
Bill Madden – Madden Architect
Roland Aberg – Landscape Architect
Lelch Audio Video
Photo Credit: Spacecrafting