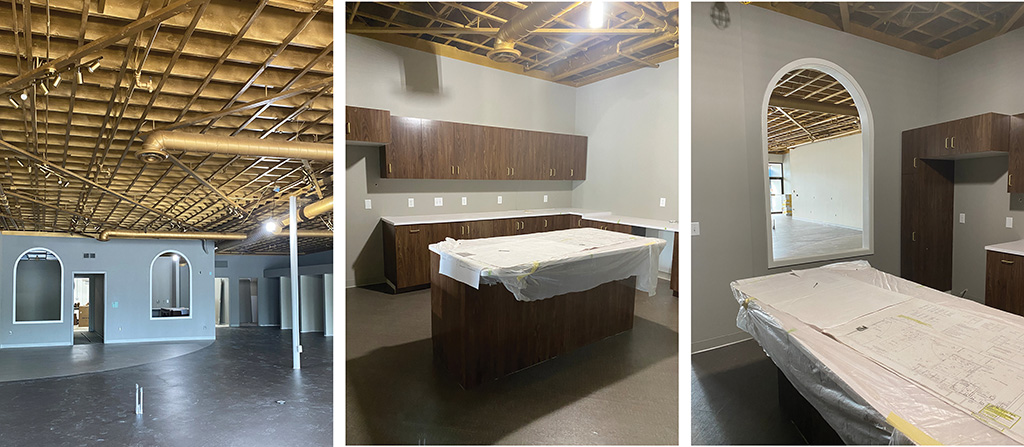 When a client comes back for a repeat Boyer experience – it's a great thing.
When a client comes back and loves what you've done for them with their home and NOW wants your expertise in the commercial arena – we were ALL in.
It's not the first time Boyer Building has worked their magic in commercial projects – with some being here in our gallery: https://boyerbuilding.com/portfolio-type/commercial/
It makes sense, right? When building or remodeling a Boyer home, we take care and creative license to not only design a space or home that works functionally-well and smart for your family, but we add the elements and touches to make it a well crafted and beautiful space that is more than you even dreamed. The same takes place when we build out a commercial project.
This St. Louis Park retail project has fun written all over it. We are loving the gold sprayed ductwork against the soothing soft blue/gray backdrop walls and dark wood cabinets in the work space. Consistent gold hardware and more warm, dark cabinets will be implemented throughout making it a beautiful space to display their great products. Stay tuned for final photography. We can't wait!