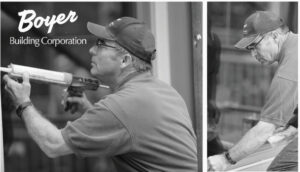 For over 70 years, we have been crafting homes with careful attention to detail and creative design.
The driving motivation for Boyer Building remains "to provide a solid product that improves the quality of people's lives and to be the best at what we do."
Now after all these year, Boyer Building continues to be strong in the Remodeling AND New Build industry with some light commercial projects to round-out our expertise. Our great and experienced staff of professional field tradesmen and office staff help our customers realize their dreams.
Experience a LEGACY of CRAFTSMANSHIP