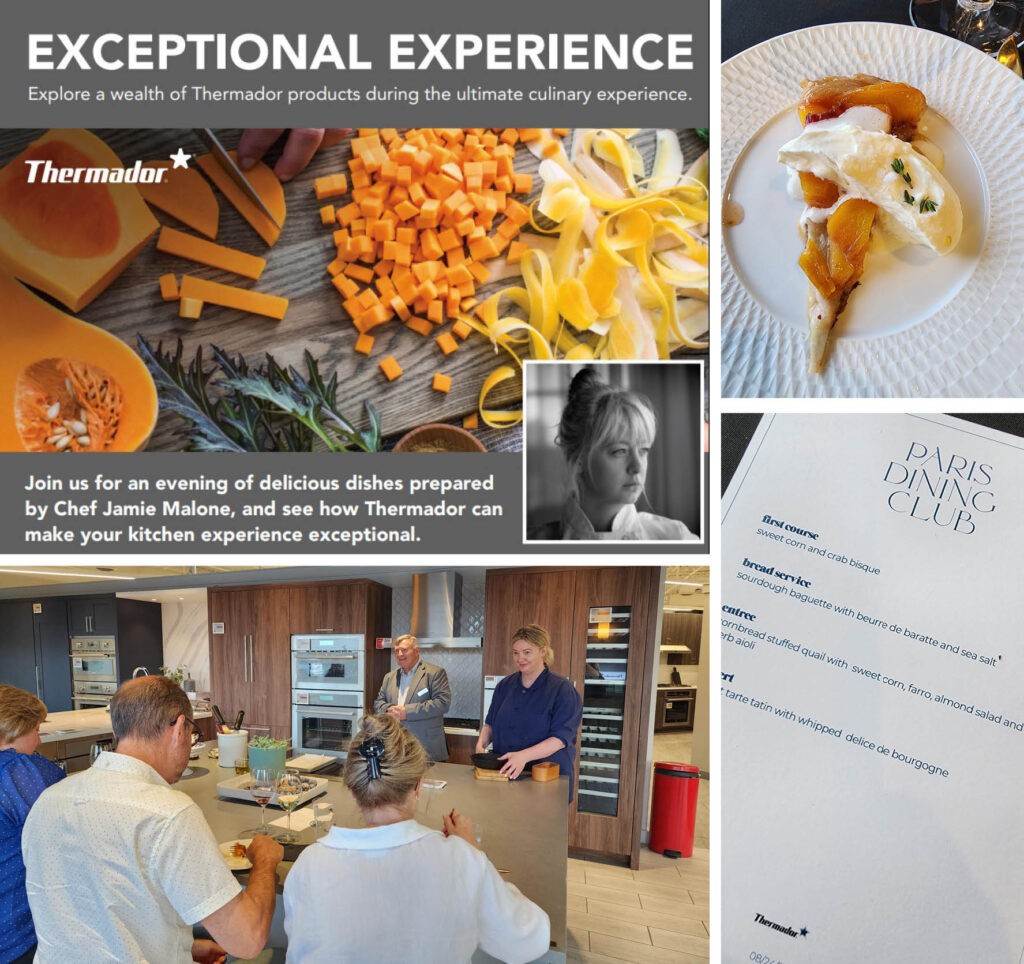 As a designer, it is great to keep on top of the latest developments in products. I love amazing appliances and great food, so last night I attended a dinner at Warner's Stellian where Chef Jamie Malone demonstrated many features of the Thermador cooking appliances while cooking a lovely meal. Thermador is extremely innovative with its technology, performance, and reliability. They are always improving and adding new products. Many of our clients also love Thermador appliances!
I found it great to hear that Chef Jamie, like many top chefs around the world, have become used to the controllability and rapid response of induction cooking over gas. I really enjoyed hearing her practical viewpoints on some of the features that she enjoys utilizing, like "Movemode", which recalls individual settings for your pots and pans each time you move them. This is great for cooking multiple dishes at the same time. She also touched on "Heatshift", where you can divide your induction cooktop into three preset heat zones so you can slide your cookware into the next zone and you don't have to adjust the controls.
Chef Jamie's main course demonstrated the benefits of a combi steam oven which allows you reheat foods evenly without drying it out or sacrificing texture. This allowed her to precook the main course and just reheat it to perfection. This is great for entertaining so you can enjoy socializing with your guests and still present an amazing meal while making it look effortless. Who doesn't love that?!
Special thanks to Chef Jamie Malone/Paris Dining Club, Warner's Stellian and Thermador for hosting a lovely evening!
Cherie Poissant