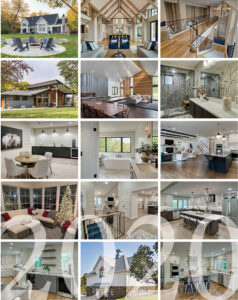 What a year! (I think we ALL can say that, right?!)
We are so very grateful for the year Boyer Building has had…the many homes we have been privileged to be a part of – whether it be a full exciting new build or the creative process of a remodel – we are thankful for each and every project!
Thank you to many of you for the referrals you have sent our way. This is the highest compliment you can give our team. We very much appreciate the business.
And to the many creative partners we are fortunate to work alongside…Thank you! We couldn't do it without you. It's been an honor collaborating with you in 2020.
From our home here at 3435 County Road #101 in Minnetonka to yours – may your New Year be one that starts with good health and happiness. Here's to a great 2021!