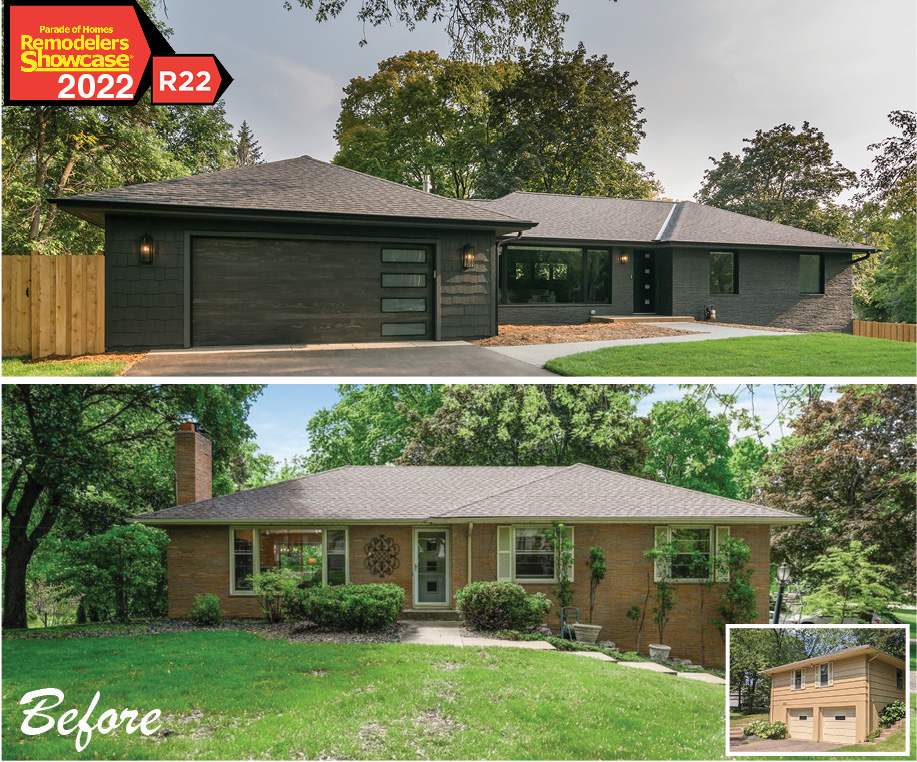 The countdown has begun…FIVE more days until the Fall 2022 Remodelers Showcase where we open the doors to one of our fantastic projects.
This year, we are excited to showcase Boyer's major overhaul on a Minnetonka 1950 rambler. This teaser photo highlights the major facelift with just the exterior – one can only imagine how we transformed the inside!! Let's just say we designed and remodeled the home's modest original footprint but yet brought the interior and exterior up to date and gave what our homeowners were hoping to achieve – and more!
Please stop by this weekend and let's chat about what's possible in updating YOUR home.
#R22
Friday, Sept 20 – Oct 2, 12-6 p.m.
2022 Fall Remodelers Showcase