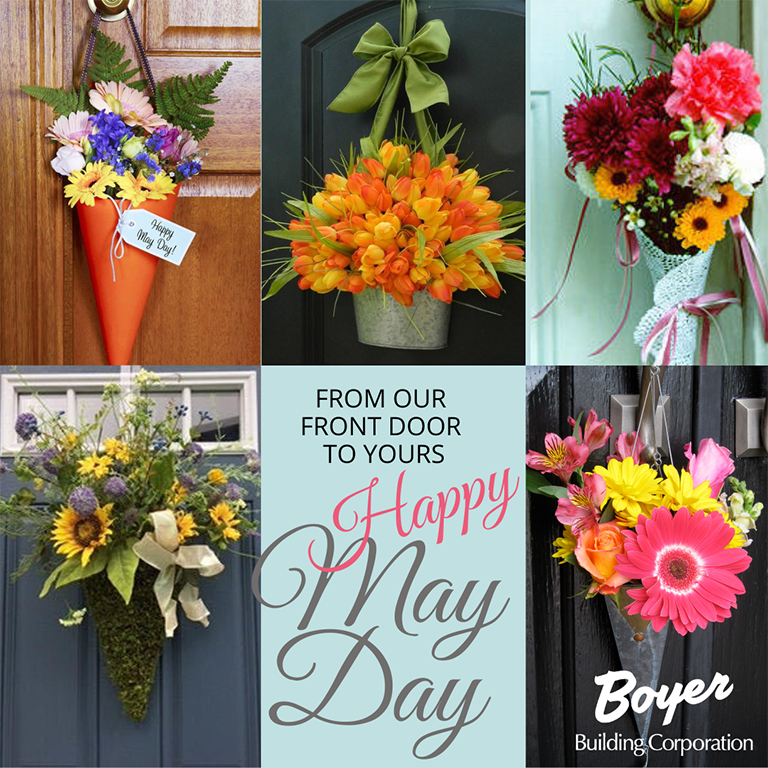 Happy May Day!
Anyone decorating their neighbor's doors with this wonderful holiday tradition?
Some Fun Facts about May Day:
Did you know that May Day has its roots in astronomy? Traditionally, it was the halfway point between the spring equinox and the summer solstice! In ancient times, this was one of the Celtic cross-quarter days, which marked the midway points between the (four) solstices and equinoxes of the year.
As with many early holidays, May Day was rooted in agriculture. Springtime festivities filled with song and dance celebrated the sown fields starting to sprout. Cattle were driven to pasture, special bonfires were lit, and doors of houses as well as livestock were decorated with yellow May flowers. In the Middle Ages, the Gaelic people celebrated the festival of Beltane. Beltane means "Day of Fire." People created large bonfires and danced at night to celebrate.
May Day has a long history and tradition in England, some of which eventually came to America. Children would dance around the maypole, holding onto colorful ribbons. People would "bring in the May" by gathering wildflowers and green branches, weaving floral hoops and hair garlands, and crowning a May king and queen.