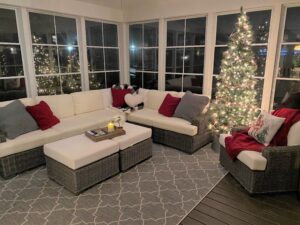 Well, we are certainly pleased to get this great review from our homeowner in Chaska and receive the photos….looks like someone is ready for Christmas!
Porch additions are often thought of for the warmer seasons, but we like to think of them as extended living spaces for your family – all year round!
This homeowner definitely got our memo.