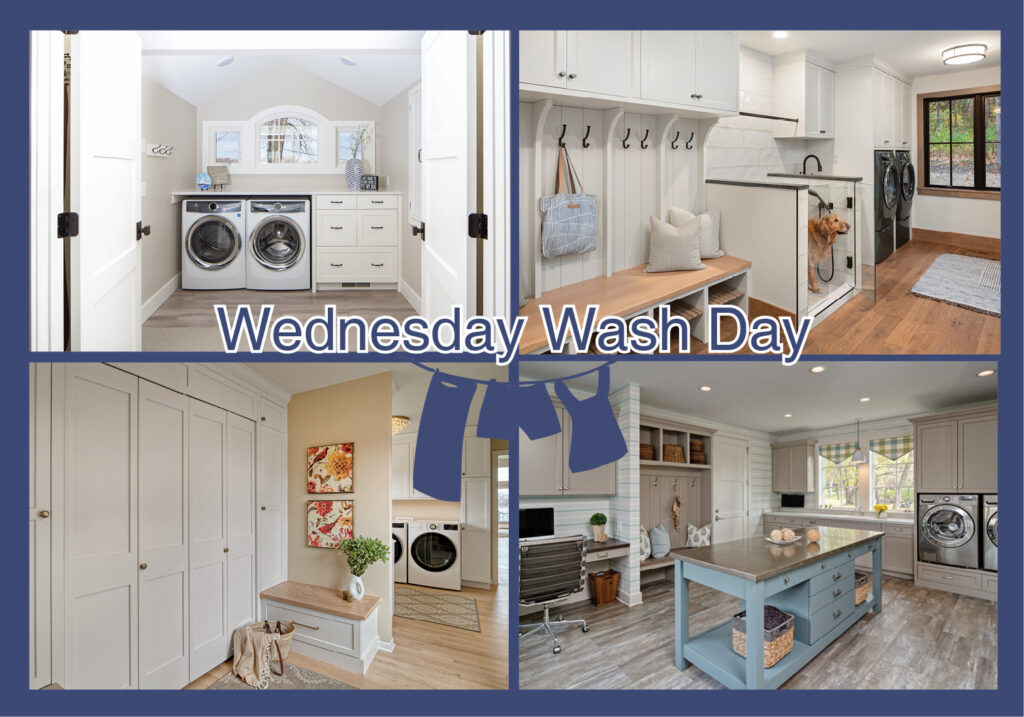 It's Wednesday Wash Day.
Not really a holiday over here, but one we DO take seriously when designing this much-used space in our custom and remodeled homes.
The goal is to focus on easy access, functional for your family needs, and if we make it a multi-purpose room (think wrapping center, home office, mudroom or dog wash) even better!!
How's your wash days set up?