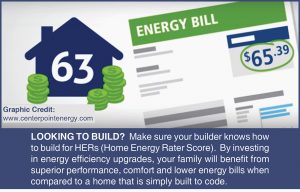 Happy Earth Day Everybody! 
In the spirit of doing our part to help keep our world clean, Boyer Building Corporation is proud to have recently receive a round of accolades from CenterPoint Energy and Excel Energy for our 2018 participation and completion of new homes that included energy saving attributes.
High efficiency new homes have been built to a higher standard than the code requires and have each completed a rigorous independent inspection. These features make a new home a better value for today and a better investment for tomorrow.
And what do YOU get as a homeowner when you build a HERs home?
Lower Energy Bills
Increased Comfort (less drafts, innovative insulation techniques, etc.)
Healthier Indoor Spaces
Retained Value (able to boost a nationally-backed rating system can boost future resale value).
Give Boyer Building a call for your new home build. Let's create smarter – together. (952) 475-2097