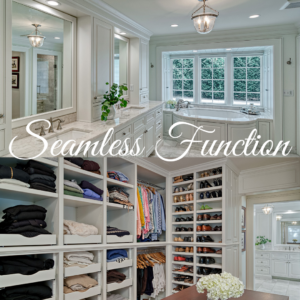 Seamless, Smart Design.
Who doesn't want that in their remodel or new build?
This master bath suite has THAT and more… from the beautiful, clean-lined, well-lit vanity and tub/shower space to the spacious walk in closet equipped with a custom island for all the necessary undergarments and accessories – it has function AND beauty!