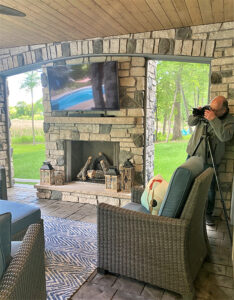 We can't wait to get the professional shots of this Boyer Building porch in our hands, so until then we'll simply have to dream of our PERFECT photo shoot morning we just had with photographer, Mark Ehlen!
Boyer's outdoor living space is more than a porch. Adjacent to a fantastic pool and pool deck – this stone beauty is another place for the family and friends to gather.
Stay tuned for more photos to help you re-imagine YOUR outdoor living space.
#porch #PhantomRetractableScreens