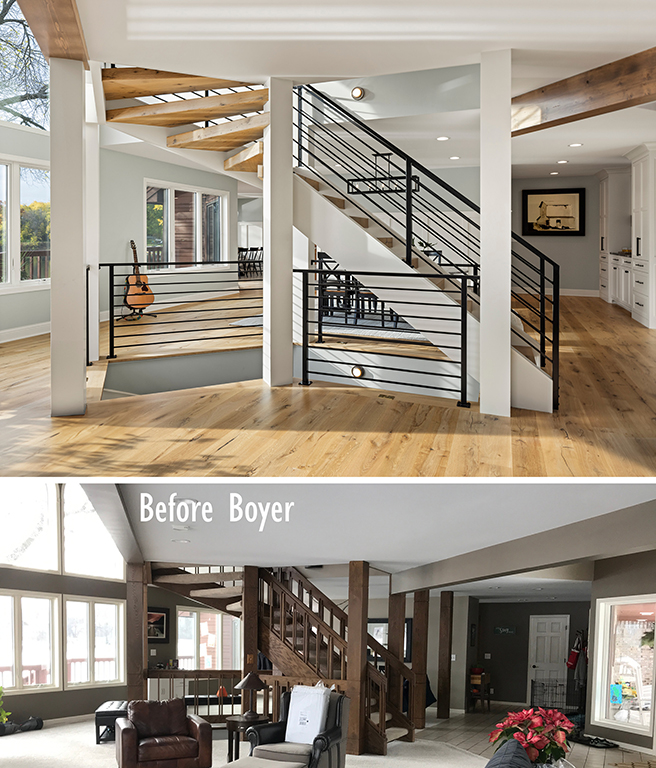 Starting your Monday off with this stunning staircase transformation.
Can you even believe the change? It's like night and day!
In our Minnetonka remodeled home, we worked with the existing staircase and custom wrapped each tread with white oak to obviously be consistent with their new beautiful Sheoga white oak floors.
We removed the giant cosmetic posts on the other side to open up our homeowners' dining room. Additionally, we grain-filled and enameled the remaining supporting structural posts, painted the stair stringers and had our partners @loftus supply us with the custom railing.
THIS is how you make a structural and functional element in your home do double duty as a piece of ART! BAM!
Design: Cherie Poissant – Boyer Building
Remodeler: Boyer Building
Interior Design: Natalie Talley – Talley Jane Interiors
Photo: Landmark Photography