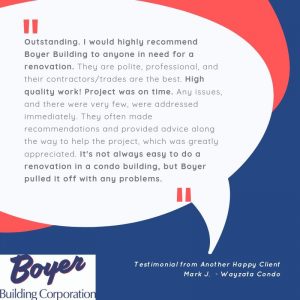 We're literally blushing.
We're so very thankful for our clients and consider it a huge privilege to be chosen to work ON and IN their homes. This condo review is another example of Boyer Building's versatility of working with different styles of homes, from all kind of eras – big and small scope – wherever you call "home".
Thank you for your kind words AND the opportunity MJ!