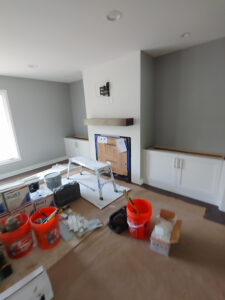 It's exciting to see how our major main floor remodel is coming together, here in the desirable Minnetonka neighborhood!
The photos showcase the extended entry and new staircase, the family room with its new shelves and built-ins, and we love to see the heart of the home – the kitchen – come together!
Loving the tile…and the progress on the project!!